anti-GABA
ABOUT THIS ANTIBODY
anti-GABA labels GABA-ergic neurons. Gamma-Aminobutyric acid is an inhibitory neurotransmitter. GABA-ergic synaptic transmission reduces neuronal excitability in the post-synatic neuron by hyperpolarising the cell through the opening of GABA receptor mediated ion channels which allows chloride ions to flow into the or potassium ions to flow out of the postsynaptic neuron. .
Rabbit Polyclonal anti-GABA (Sigma, Cat#A2052, dilution 1:1000)
NB: this antibody requires fixation to be very short (Max of 15 mins for dissected embryos).
Select images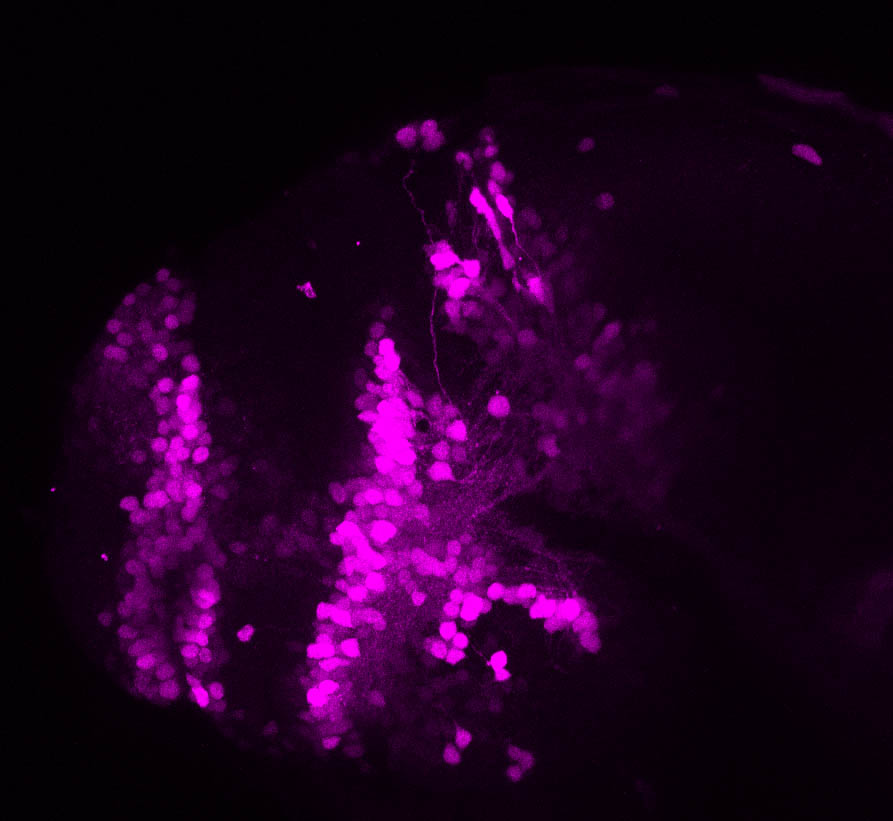 LABELS THESE BRAIN STRUCTURES:
gabaergic neurons,
KEY PUBLICATIONS
Mueller, T., Vernier, P., and Wullimann, M.F. (2006)
A phylotypic stage in vertebrate brain development: GABA cell patterns in zebrafish compared with mouse.
The Journal of comparative neurology. 494(4):620-634