Tyrosine Hydroxylase
ABOUT THIS ANTIBODY
Tyrosine Hydroxylase is an enzyme that catalyses the convertion of L-tyrosine to L-3,4-dihydroxyphenylalanine(L-DOPA) which is the precursor for the neurotransmitter dopamine. anti-TH labels dopaminergic neurons in the olfactory bulb, subpallium, preotic area, posterior tuberculum and locus coeruleus.
Rabbit polyclonal anti-TH (Chemicon/Millipore , Cat#AB152, dilution 1:1000)
Select images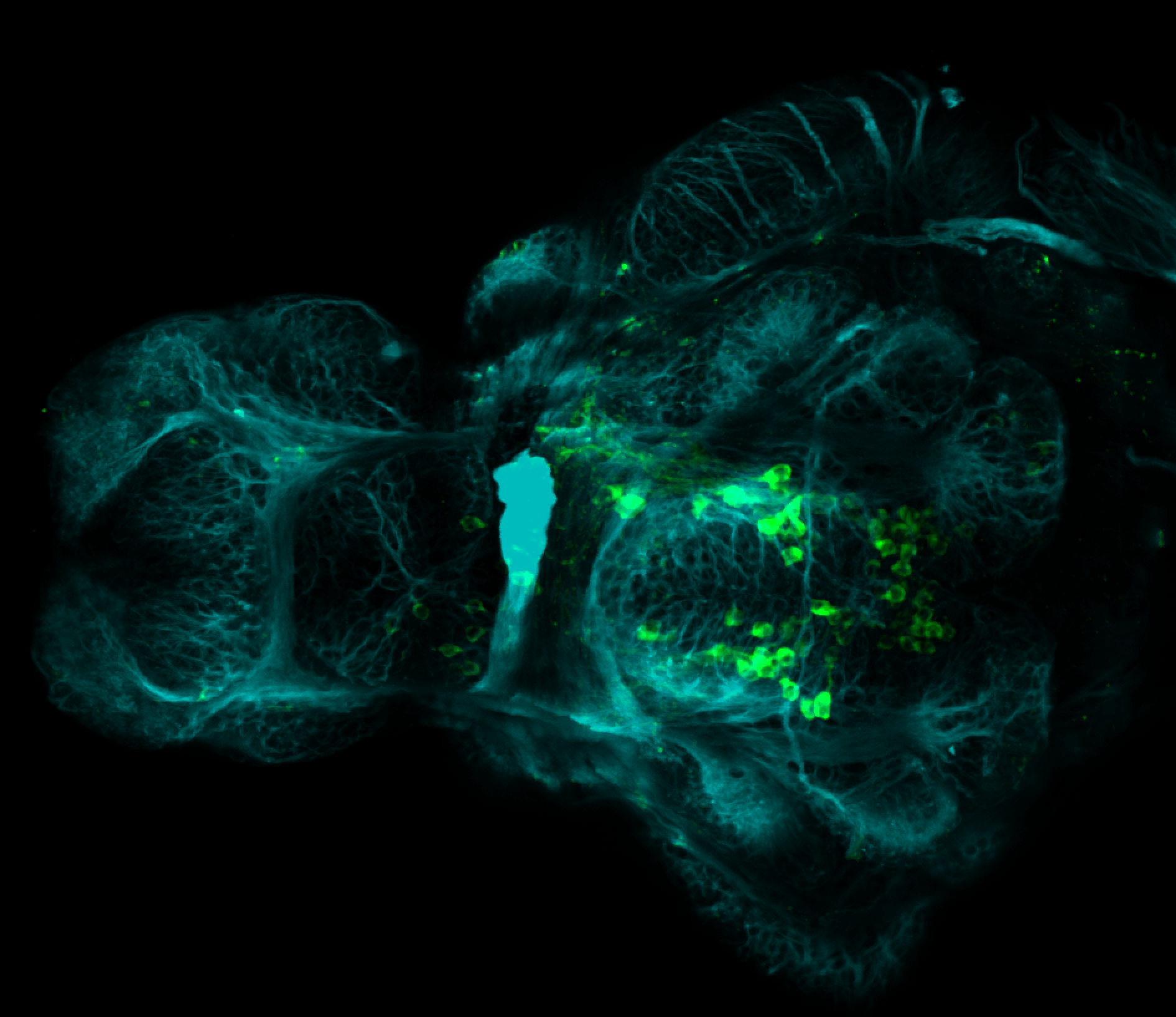 LABELS THESE BRAIN STRUCTURES:
olfactory bulb, preoptic area, posterior tuberculum.
KEY PUBLICATIONS
Yamamoto, K., Ruuskanen, J.O., Wullimann, M.F., and Vernier, P. (2010)
Two tyrosine hydroxylase genes in vertebrates: New dopaminergic territories revealed in the zebrafish brain. Molecular and Cellular Neuroscience. 43(4):394-402.
Yamamoto, K., Ruuskanen, J.O., Wullimann, M.F., and Vernier, P. (2011)
Differential expression of dopaminergic cell markers in the adult zebrafish forebrain.
The Journal of comparative neurology. 519(3):576-598.
Xi, Y., Yu, M., Godoy, R., Hatch, G., Poitras, L., and Ekker, M. (2011)
Transgenic zebrafish expressing green fluorescent protein in dopaminergic neurons of the ventral diencephalon.
Developmental dynamics. 240(11):2539-47.